Baronscourt Forestry
Seasoned Firewood – Jumbo Bag & Pallet
Seasoned Firewood – Jumbo Bag & Pallet
Baronscourt Firewood
A RENEWABLE SOURCE OF HEAT ENERGY Baronscourt firewood is harvested from our own woods, and is naturally well-seasoned and sold in jumbo bags and pallets.
We have qualified for continued membership of the 'Forestry Stewardship Council' certification scheme by demonstrating sustainable and responsible management of our 1,150 ha of extensive woodland.
Why you should buy Baronscourt Firewood
It has been well seasoned (processed firewood can vary in diameter size and is not consistent).
Clean, compact product – easily stored and handled.
Located from a local, sustainable and fully certified source.
Wood fuel is a major source of renewable heat energy and when burnt efficiently, produces virtually no smoke.
Softwood and Hardwood available.
Sold in bulk in jumbo bags or on pallets.
The Importance of Dry Timber
Using Spruce as an example, 1 cubic metre of fresh felled timber weighs about 1 tonne, or 1000kg, and contains up to 600kg of moisture.
Heat energy comes from dry wood only.  Energy is therefore lost as it is used to convert moisture into steam.
Baronscourt firewood is well seasoned, therefore moisture content is low.
Sustainability
Baronscourt firewood is an environmentally friendly and a sustainable alternative to fossil fuels.
It is a USER FRIENDLY PRODUCT.
Available in jumbo bags or on pallets only.
Delivery is no longer available.  Please telephone the Baronscourt Estate Office on (028) 8166 1683 to arrange loading of firewood being collected.
The diameter size of split logs varies and is not graded.
Opening Hours for collections      Monday-Friday       9am-4.30pm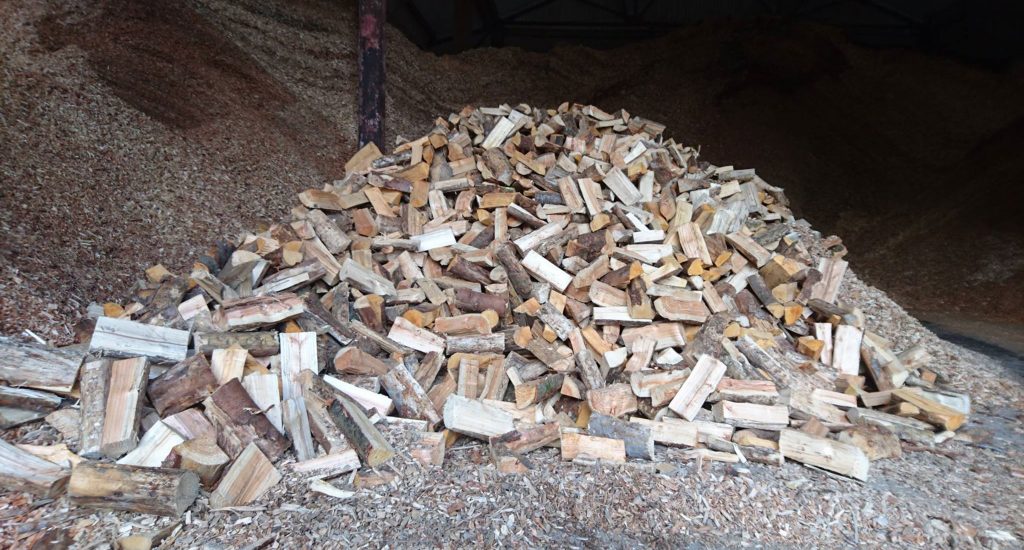 Hardwood Firewood
20cm logs
(85cm x 85cm x 85cm)
(0.7m³)

Hardwood Firewood
20cm logs
(87cm x 110cm x 100cm)
(1m³)

Hardwood Firewood
25cm
(1.3m wide x 1.6m high)
Softwood Firewood
20cm logs
(85cm x 85cm x 85cm high)

Softwood Firewood
20cm logs
(87x110x100cm)

Softwood Firewood
25cm logs
(1.3m wide x 1.6m high)