Baronscourt Forestry
Woodchip, Biomass Fuel
Woodchip Producer
At Baronscourt Estate we have had many years experience producing wood chips for our own heating needs with a biomass boiler. As we operate our own 150kw biomass boiler we know only too well that a quality wood chip is essential. We have gained valuable experience from this.
All our wood that we turn into wood chip comes from our own forest resource. Our forest is UKWAS and FSC certified, this means that we comply with the highest social and environmental standards on the market. This means that you are buying the best wood chip around.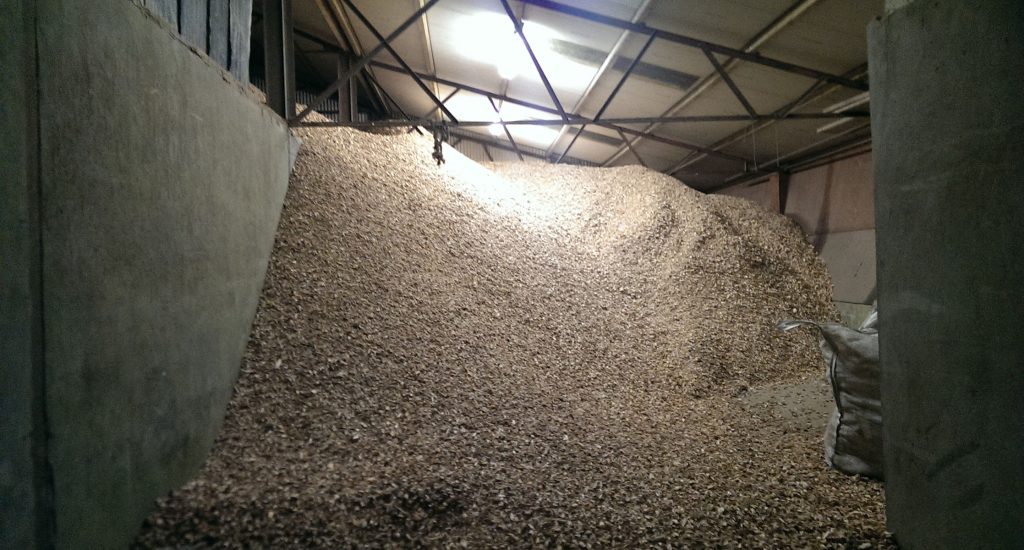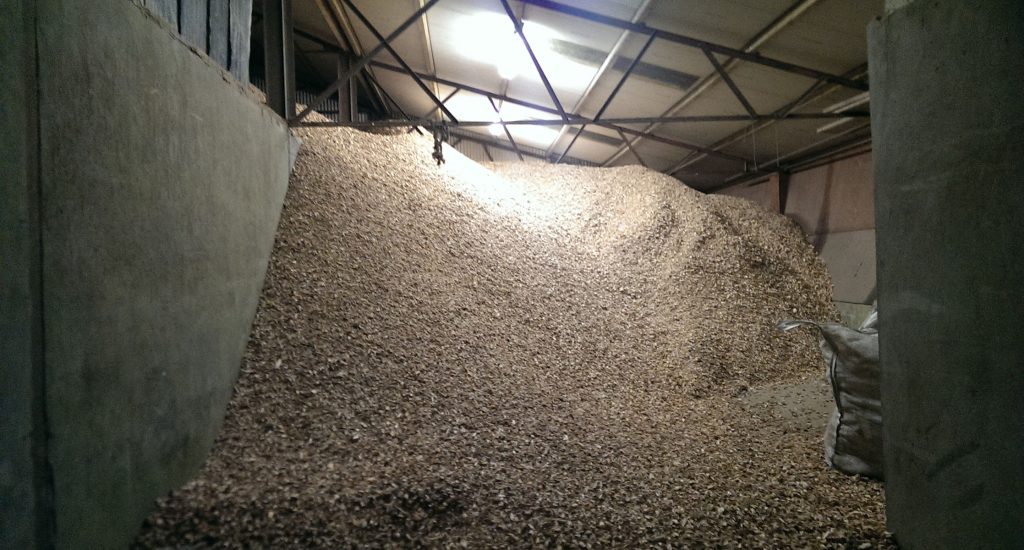 One of the most important factors when considering which supplier of biomass woodchip you select is the security of supply.  Baronscourt Estate manages its own 1,150 ha of woodland with great care and attention.  As we have detailed production forecasts for the next 10 years we know how much wood and therefore how much woodchip we can produce.  We are an ideal supply partner for your wood chip needs. We can supply in excess of 1,000 tonnes of wood chip per year.
The quality of wood chip is of vital importance for the smooth running of a modern biomass boiler system.  We use a specialist chipper, this ensures that the wood chips conform to the size required by our customers.  Tell us the chip specification required by your boiler and we will match it.  Timber is either air dried before chipping, else it is force dried using waste heat from a local AD/Biogas Plant.  We are able to provide a consistent moisture for our wood chips that we supply content that will be compatible with the requirements of your boiler.
Typically the moisture content (MC) is 30% but we can provide MC at 25% or lower if needed.
As the Renewable Heat Incentive (RHI) has been announced and implemented in Northern Ireland, biomass boiler installations have dramatically increased.  So too has now the demand for wood chip.  If you are planning a boiler installation it makes prudent sense to start your discussion with us on your supply needs at an early stage so that we can have the lead time to supply you with your needs.  Careful planning of your project is essential and the feedstock supply is as crucial as the design and build of your boiler.
Please contact us on (028) 8166 1683, to discuss your wood chip requirements and current prices.
With prior arrangement you can collect your wood chip supply direct from us, else for an additional charge we can arrange delivery to your site.