Great Taste Awards 2015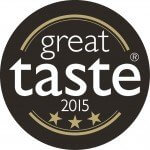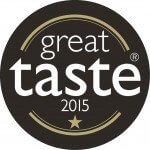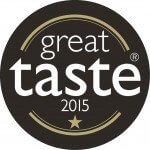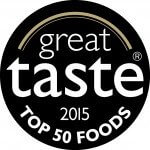 Another spectacular year for our wild Northern Irish venison.  We are privileged to have been recognised for the second year in a row, this would not be possible without our dedicated team whose efforts are endless, and to the wild deer who choose to live on our Estate.
Here are the comments from the Judges this year.
French Rack of Venison 3*** Gold Stars
"Looks beautifully prepared – it's been butchered and 'Frenched' very carefully."
"A really excellent flavour – delicate – not too gamey – soft, velvety, and tender. Faultless."
"Such a natural, beautiful piece of meat. A pleasure to taste. Cuts beautifully."
"What a wonderful looking cut of venison, deep, rich & medium rare. It eats beautifully & is not over hung, we love the smooth, rich but delicate flavours."
"Lovely sweet gaminess to this venison and the meat is very tender and has a wonderfully melting texture."
Loin of Venison 1* Gold Star
"Beautifully browned in the pan. Cuts really nicely."
"Savory aromas are coming from the plate. It's really tender in the mouth, with a lovely subtle venison taste. Great piece of venison."
"A beautiful looking piece of meat. Wonderfully tender and full of flavour."
Wild Venison Sausage 1* Gold Star
"A good rustic-looking sausage with a rich, dark skin, and a good amount of rusk, this has a satisfyingly complex range of flavours."
"There's a lovely gamey, rich flavour…the meat is clearly good quality."
Top 50 Foods
For the 2nd year running, we have been privileged to have received this fantastic award, being 1 of the Top 50 Foods out of 10,000 entries for our Wild Sika French Rack.
"Baronscourt Estate was commended for this "buttery" venison rack. The judges were seduced by the "toasty, wild, hay and offal" notes on the palate and the meat's long lasting flavour."